Our team has worked on 100's of projects including small business sites, corporate websites, ecommerce sites, blogs, portfolios and more. We offer affordable website design services in Adelaide, Australia. Contact us today to discuss your project requirements.
Website design & development
A well designed website will help your business stand out from the crowd. It should also provide a clear message about who you are and what you do. If you need help with your website design, contact Web Design Adelaide today.
Ecommerce website design
An eCommerce website is an online store where customers can buy products directly through your site. There are two main types of eCommerce websites – those that sell physical goods (like clothing) and those that sell digital goods (like music).
Mobile responsive websites
A mobile responsive website is one that automatically adjusts its layout so that it looks good on any device, whether it's a desktop computer, tablet, smartphone, or other mobile devices. This means that when people visit your website using a mobile phone, they will see what they would expect to see on a desktop computer.
Adelaide website designer. Need help with your WordPress Website
& Shopping Cart?
…we can help you
WORDPRESS, WOOCOMMERCE & BIGCOMMERCE
DESIGN & MANGEMENT Website Design Adelaide

Are you looking for a website designer in Adelaide? We are located in Adelaide, South Australia and have been going since 2000. If you are looking to have a website designed, redesigned or managed please consider us. We help clients find good solutions for their businesses. Because every business is unique.
Website Design Adelaide


The most popular content management system in use today.
User friendly, flexible & adaptable




A web designer should offer a wide range of services including graphic design, website development, Ongoing Website Maintenance, WordPress Support, Website Hosting, Logo Design, Graphic Design, Ad Design.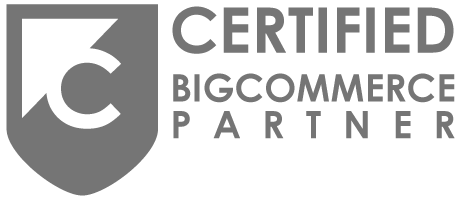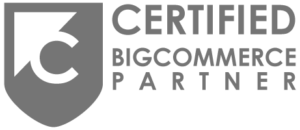 BigCommerce is the world's leading cloud ecommerce platform for established, rapidly-growing businesses and small businesses. Combining enterprise functionality, an open architecture and app ecosystem, and market-leading performance, BigCommerce can help businesses to grow online sales with 80% less cost, time and complexity than on-premise software. BigCommerce powers B2B and B2C ecommerce for more than 60,000 brands, 2,000+ mid-market businesses, 30 Fortune 1000 companies and industry-leading brands, including Assurant, Ben & Jerry's, Paul Mitchell, Skullcandy, Sony and Toyota. BigCommerce can work for you too!
We are a BigCommerce Certified Partner & BigDev Certified
A7Designs is a BigCommerce Certified Partner
Website design Adelaide


Brands like All Blacks, Singer and Sutton Tools use WooCommerce to sell online in Australia. From cookery classes and apparel, to luxurious beauty products – ship your idea with WooCommerce. It's the most popular eCommerce platform on the web (from Builtwith).
Looking to have your WooCommerce shopping cart designed and managed? We at A7Designs have been using this system for years and can help you out. Website design Adelaide.
Adelaide website design, shopping cart & design solutions, for your business!
WordPress Security Maintenance
Woocommerce & BigCommerce shopping carts
Adelaide website design
We help Small and Medium sized Businesses with their website design, shopping cart setup and design and also website maintenance.
We are WordPress experts!












RESPONSIVE WEBSITE DESIGN. Adelaide website design
Responsive website design so your site works well on desktops, laptops, tablets such as iPads and mobiles.
Dave at A7Designs has for years skillfully guided Glaciem's web presence with his broad ranging set of technical and design skills.  A7 have provided a host of services including photography and videography, post production video compilation, web design and development, email hosting, and most importantly, excellent technical support on subjects too numerous to mention!  Thanks Dave
We at the Barbara Hardy Institute consider ourselves extremely fortunate to have had the pleasure of working with A7Designs on all our promotional and communication-related material. This company worked with us to understand what we were about and produced excellent material to support our organization. For a small company to produce such a range of quality materials has been fantastic for us. We will NOT take our business elsewhere!
A7Designs has been great to us. We are a small business, but our website needs are quite complicated and we are pretty fussy about how our site works and looks. A7Designs has built us a great site, that we can adapt as we go along. It is user friendly, robust and looks the way we want it to look.