An ounce of experience…
…is worth a TON of speculation
At A7Designs we specialise in customized web site design and website management, including WordPress, WooCommerce and BigCommerce.  We have been doing this for years :)
Each site we create reflects the personality of the company with whom we are working. Most clients have us manage their sites for them because they find it the most time and cost efficient way of keeping their site up to date.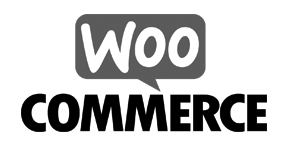 At A7Designs we recognise that all our customers are different so we offer a variety of web site solutions for businesses including:
Custom web site design
There are millions of web sites on the internet, we help you create a web site which distinguishes your business, and matches your image and budget.
Responsive web site design
This is a site that can adjust to different size screens such as a desktop, tablet (i.e. iPad) or a smartphone (i.e.iPhone, Android etc) .  If that is what you are looking for, we can help you!
WordPress Content Management System
Imagine a web site that we design and you can update, giving you full control over your web site content. Content Managed web sites are great for businesses and individuals who update their site regularly. The WordPress Content Management System (CMS) used by A7Designs is user friendly, and gives you control of your web site content and updates. It is the most widely used in the world!
Web site redesign
Do you have a web site which needs updating? A7Designs has done many redesigns from updating links, content or graphics to complete overhauls. No job is too small!
Small web sites
Do you only need one or a few pages for your web site? Talk to A7Designs regarding our small business smart solutions and business packages.
Web site maintenance
Do you want someone else to maintain your site? Send us the changes and we will update it for you, we can make changes on a half hourly or hourly basis.